Video excerpt from La Maison France 5. The program, shot in Marseilles, was released on 2020/01/31. Interview Stéphane Thebaut.
Le feutre de laine, un savoir-faire méconnu
Wool felt, a little-valued know-how
Felt is a non-woven fabric obtained directly from carded or combed sheep's wool. The fibres have the particularity of intermingling under the action of humidity, heat and movement, forming a material, wool felt.
Felt has thermo- and hydro-regulating properties that are not matched by any other natural or synthetic fibre. It is an excellent thermal and acoustic insulator, anti-static, anti-allergic, humidity regulator and pollutant absorber.
It all started with our undying passion for knitting and the more recent discovery of felt.
Our felting technique is traditional (wet felt in hot soapy water). However, our felting is specific because it fuses with the knitting to give relief and texture to the surface. The knitted fabric and the different layers of fibres (combed or carded) are felted in the same gesture, i.e. together and at the same time, in a long felting process.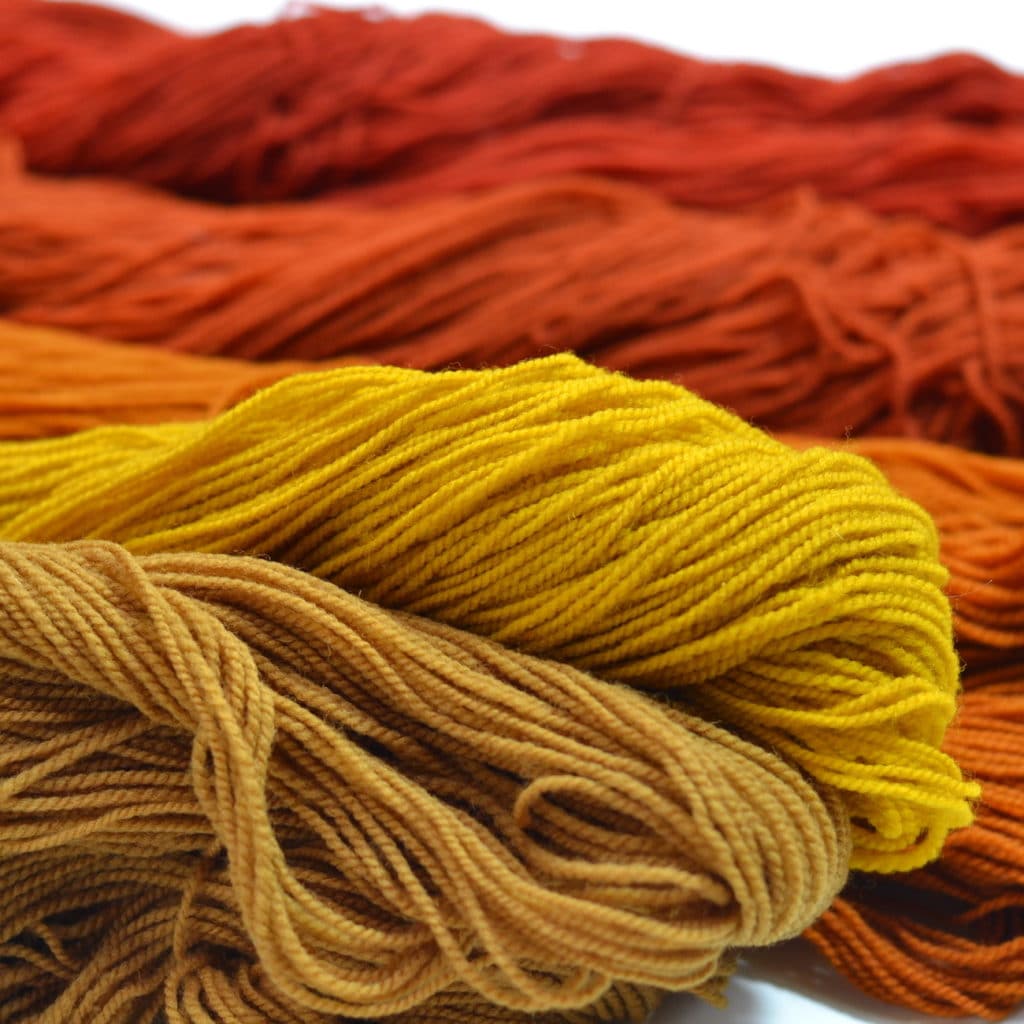 The switch to artisanal dyeing, carried out in a small French workshop, is a new step in our eco-responsible journey.
Offering a collection entirely based on dye plants is part of a search for more virtue but also more beauty because the natural colors have a depth that sublimates the raw material.
is ideal for colouring textiles of natural origin and in particular wool, of animal origin with a high protein content, whose fibres take the colour particularly well.
We use Merinos d'Arles spun in Creuse, which we entrust to our dyer in Lauris, Luberon (France).
The dyer workshop
And you're quite right...
More and more research shows the direct influence of our homes, not only on our mood, but also on our overall health and well-being. When it comes to interior design, the trend is to create a sense of intimacy and comfort. 
Noble, comfortable and healthy, wool is perfectly in tune with this trend, but it is still not sufficiently valued. Yet it protects our homes and our environment through its natural properties and its durability. We would like to help you discover the unbeatable qualities of this precious resource.
The natural properties of wool
Supple, light, elastic and strong, the fibre has a high tensile strength.
Wool regulates humidity by absorbing up to 30% of its weight in water without appearing wet and promotes air circulation.
It is relatively fireproof compared with other fabrics (560°), gives off very little toxic gas when burning, extinguishes itself quickly and does not stick.
It protects from heat and cold, and insulates from noise.
Wool is a renewable raw-material and its production consumes little energy. It is 100% biodegradable, and fertilises the soil when composted.
Learn more about wool (in French)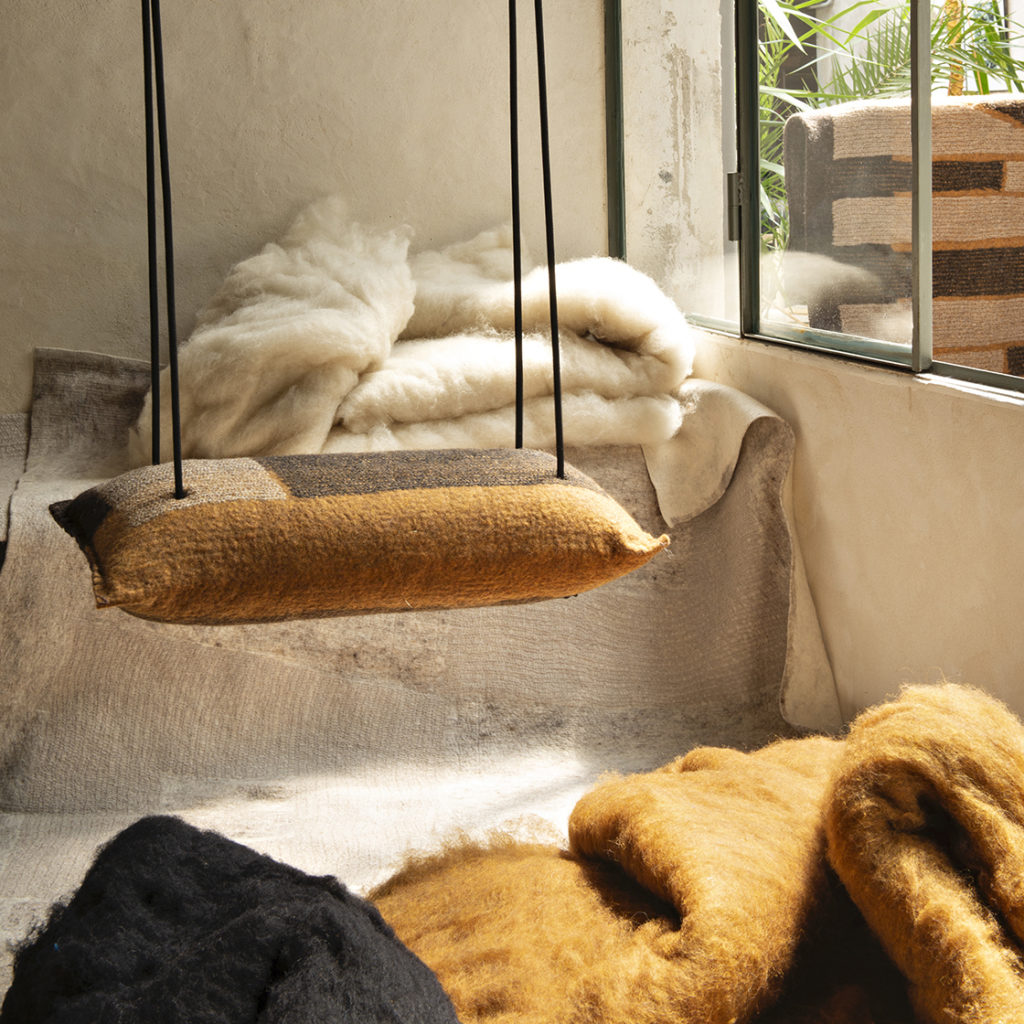 You have questions about the manufacture of our items, the materials,
the maintenance of the felt,...? Let's go Click here