maille & feutre is a studio born from the meeting of two art crafts
We design and produce rugs and objects made of traditional wool felt combined with knitted fabrics. Intended for interior decoration, guided by a spirit of elegance and authenticity, our collections are part of an aesthetic and committed approach.
Wool felt,
a llittle-valued know-how
Wool felt ? Felted wool ? Boiled wool ?
How to find your way through this abundant terminology...
and what does the job of a felt maker consist of? We would like to introduce you to this natural material whose qualities contribute to a healthy and warm interior.
More informations in SAVOIR-FAIRE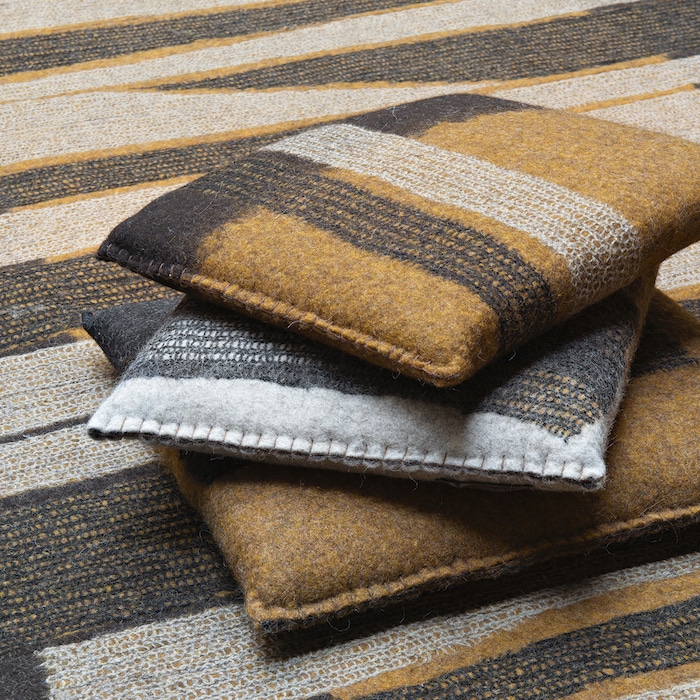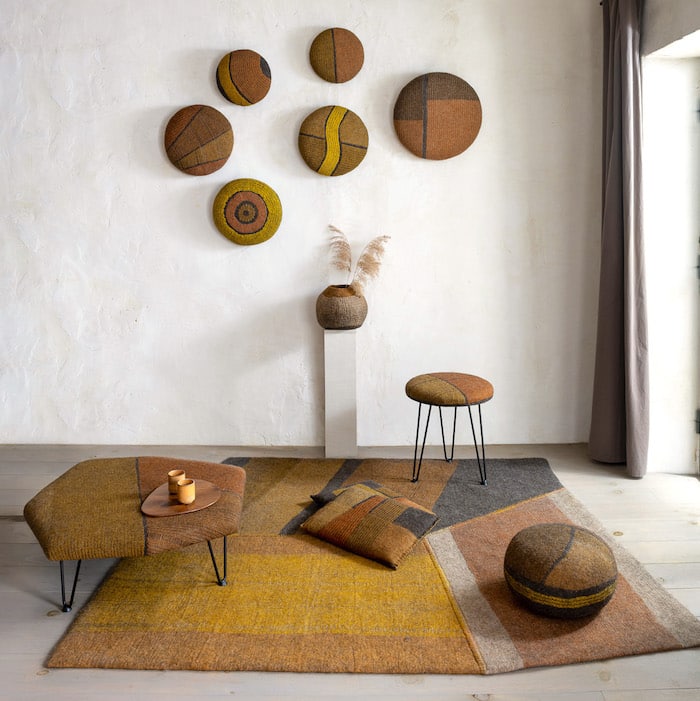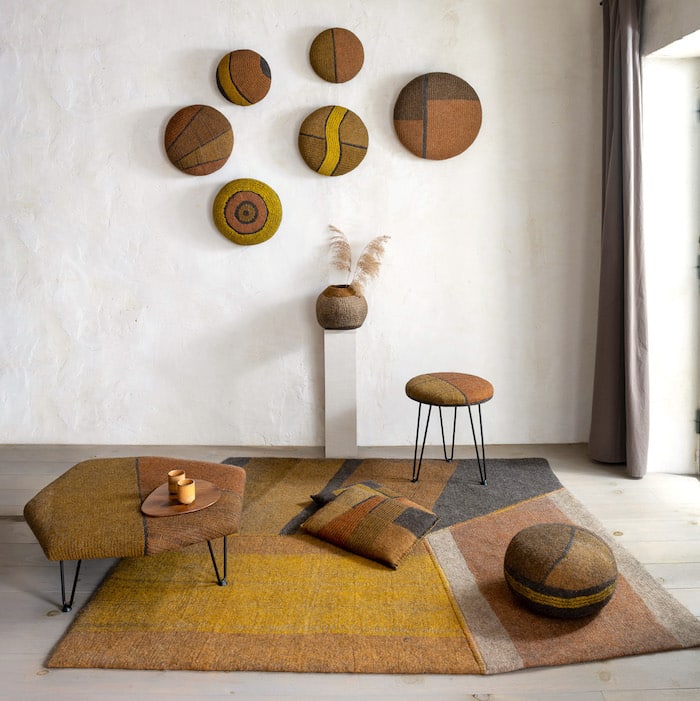 Our colourful felt 
collections
Nos collections, hautes en couleur
Colour is one of the essential elements of our compositions, thanks to the nuances and contrasts that reveal patterns with infinite variations. The recent introduction of vegetable dyeing in our production allows our work to evolve towards even more beauty and virtue. 
| RUGS | WALL HANGINGS | SMALL FURNITURE | SEATS | CUSHIONS | BASKETS |
| ONE-OFFS AND SMALL SERIES | MADE-TO-MEASURE |
" Our interiors deserve objects that have a soul and resemble us. Ephemeral, the standardised product leaves little space to the nobility of the material, quality and originality.
We create our rugs guided by our desires and intuitions, before declining them into small furniture and home objects in a spirit of elegance and authenticity.
We imagine that each of our creations will take its own place in a unique location and will be an invitation to refocus on the essential. "