maille & feutre is a studio born from the meeting of two art crafts
A singular technique signature
A singular technique signature
By combining traditional know-how and personal experimentation, the studio aims to update the still rustic image of felt and enhance the value of this precious material, wool, through an approach that is both aesthetic and sustainable.
Wool felt,
a llittle-valued know-how
The rugs and wall-hangings in particular highlight the work of the material which gives birth to an elegant and original texture, by combining wool felting and knitting.
More informations in SAVOIR-FAIRE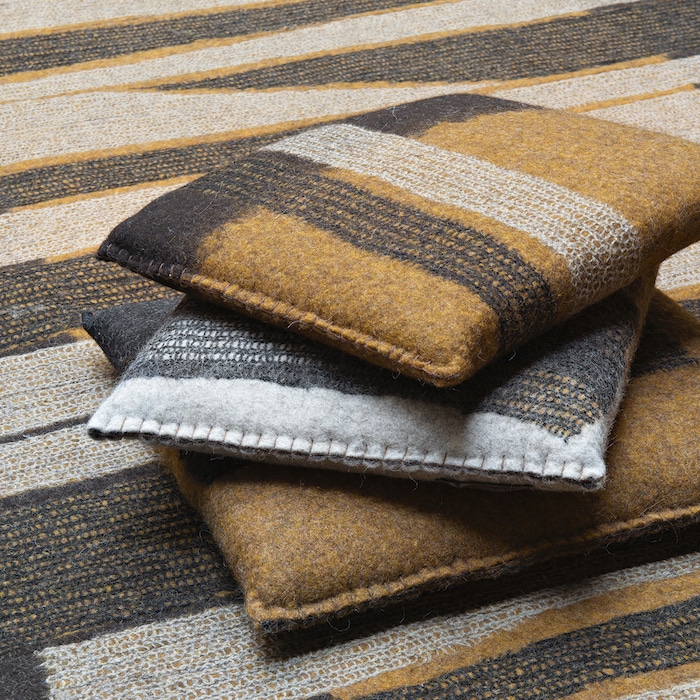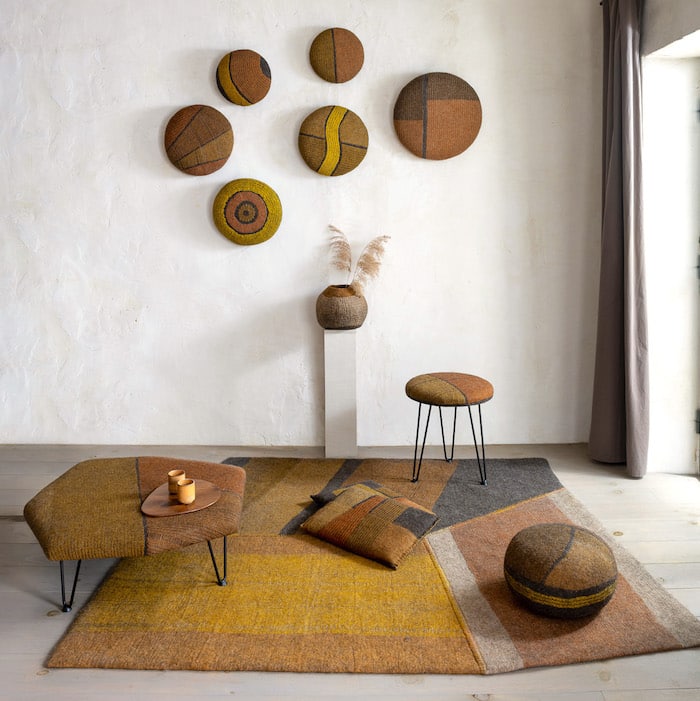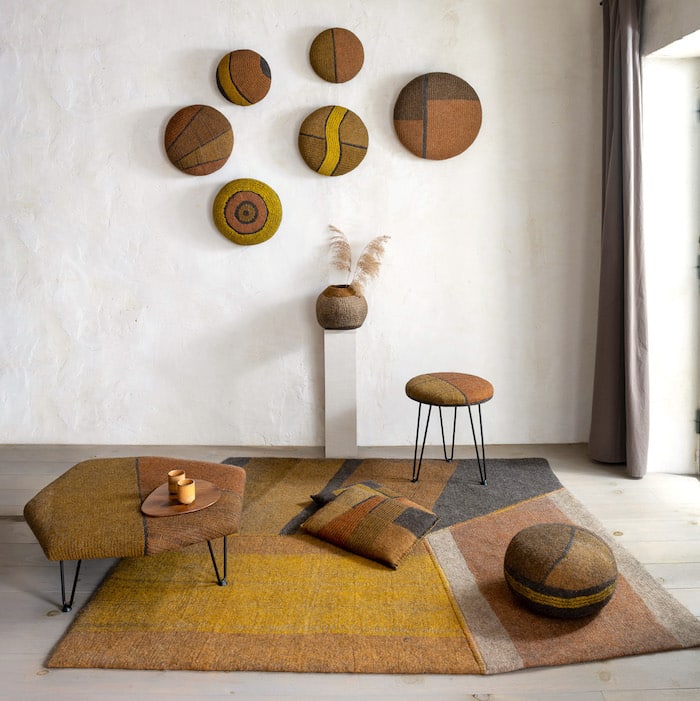 Our colourful felt 
collections
Nos collections, hautes en couleur
The introduction of natural dyeing in the last two collections sublimate the material and instills a raw charm through the intensity and power of the colours. It reflect our deep desire to reconnect with nature.
| RUGS | WALL HANGINGS | SMALL FURNITURE | SEATS | CUSHIONS | BASKETS |
| ONE-OFFS AND SMALL SERIES | MADE-TO-MEASURE |
" Our interiors deserve objects that have a soul and resemble us. Ephemeral, the standardised product leaves little space to the nobility of the material, quality and originality.
We create our rugs guided by our desires and intuitions, before declining them into small furniture and home objects in a spirit of elegance and authenticity.
We imagine that each of our creations will take its own place in a unique location and will be an invitation to refocus on the essential. "