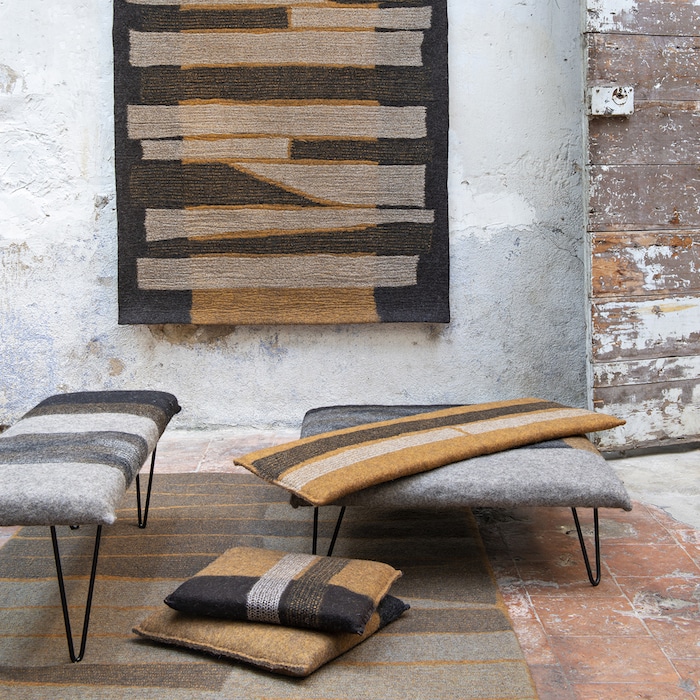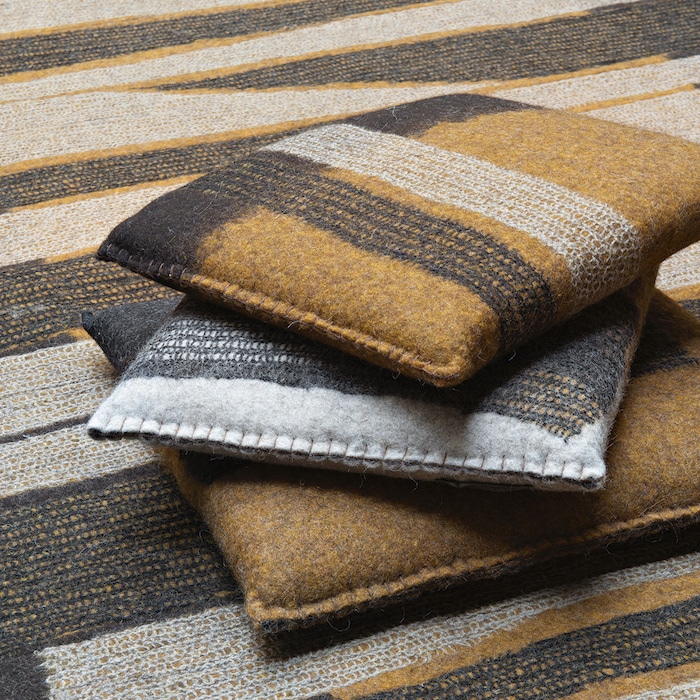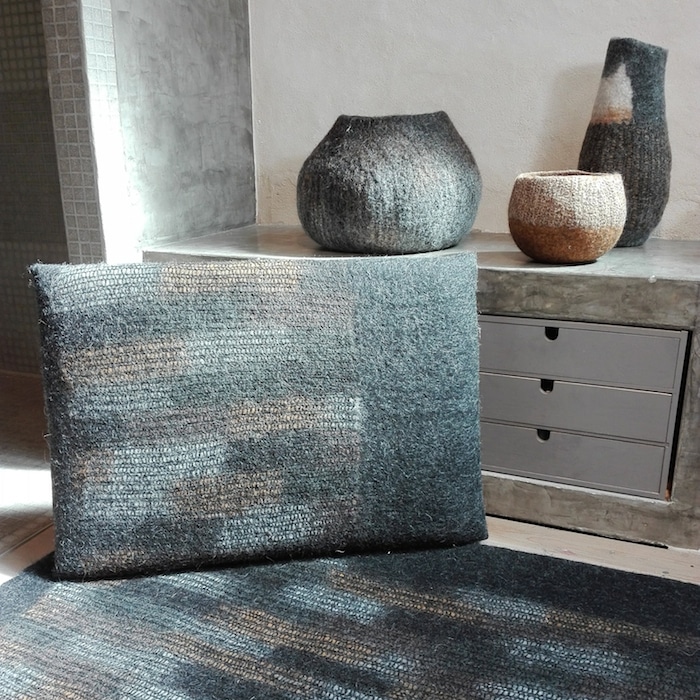 Handmade felt rugs and objects for a warm and healthy interior
Maille & Feutre [Knitting&felt] is a signature collection of home objects, including rugs made of crafted felt and knitting, that utilise the natural properties of pure wool in creating a healthy and warm interior.
Both designed and produced in the designer's workshop in Marseille, the Maille & Feutre project offers a contemporary approach to the wool art, while also drawing on a heritage of traditional practices. The end product is based on a truly innovative combination of two techniques that merge into a unique material, a hybrid felt made not only with fibers but also with knitting.
The worshop is dedicated to an ethos of bespoke production in order to respond, in a personalised way, to the requests and projects of both private individuals and professional decorators.
Ghislaine Garcin's artistic sensitivity is expressed in the harmony of colour-tones; as well as in the search for pictorial motifs inspired by the material itself and the lines drawn through the process of knitting. Consequently, her compositions express a flexibility that positions them as both rugs or hangings, finding their place on the floor as well as the wall.
Ghislaine offers an entirely handmade line of unique and limited pieces. The wools used meet highly ethical standards, both respectful of the environment and the animals themselves.
And thanks to the many virtues of the wool as an ecological, healthy and comfortable material, the Maille & Feutre collection (rugs, cushions, small furnitures, baskets…) is the ideal choice for cosy and relaxing spaces.